Youth Marketing Done Right: Boost Mobile Rock The Schools
10 June 2007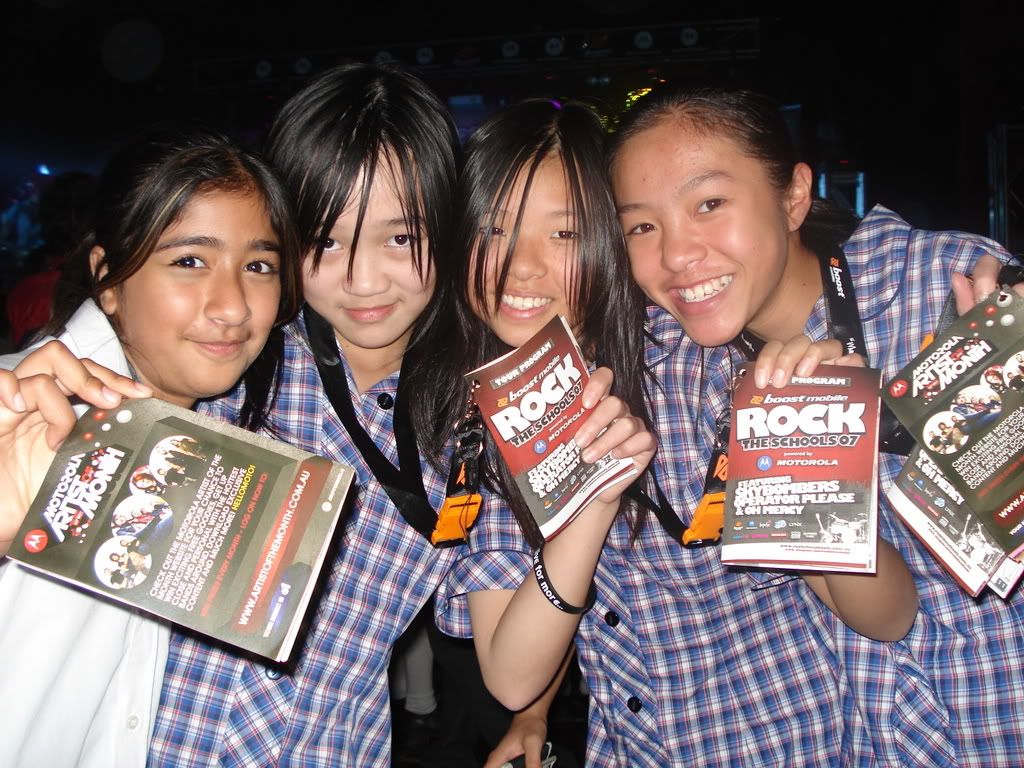 This week I was thrilled to be a part of what is a great case study of how to do youth marketing the right way – in the right language, in the right context, in the right environment, in the right everything. Case in point: Boost Mobile Rock The Schools nationwide tour. Instead of going the obvious route (i.e., after school concert, banner on the wall), Rock The Schools takes a different route, offering lunch time concerts by some of Australia's top up-and-coming rock bands followed by an educational workshop and Q&A session with top music industry professionals – providing amazing insight in to how to break in to the music biz.
The tour overall is visiting 70 high school campuses and approximately 50,000 students. Each state has a different band touring through it, including Operator Please, Skybombers and Oh Mercy – each bringing a credible sound to rock out with the kids in attendance. The workshops cover a variety of topics including audio and lighting engineering, breaking in to the biz, band management, touring and any other topic asked about during the session.
The campaign lives online via a dedicated campaign website as well as one on MySpace and each band with their own MySpace pages also connects everyone to the campaign site for more information and ways to engage with the concerts with downloadable songs and wallpapers from the bands. And for an added bonus, kids can write a quick essay on the campaign site on why they want to work in the music biz and one lucky winner receives a $13,000 scholarship toward a Diploma of Music Industry.
So the next time you are developing a campaign targeting youth, think credible, content and community. Credible – will the kids get it and believe it. Content – is it not only the kind of content kids want, but is it delivered in their channels. Community – does the idea form or take advantage of a community feeling like found on MySpace or at their actual schools. You can't go wrong the the 3C's.