Red Bull Snow Ramp Hits Big Apple
04 February 2009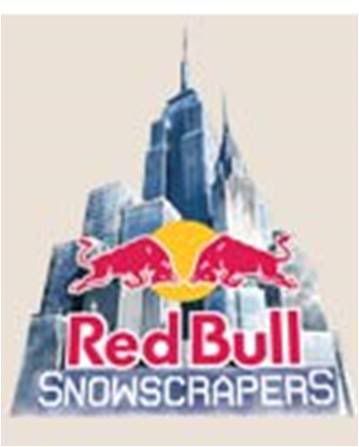 Anyone who reads my blog knows I'm a fan of Red Bull. The company knows its audience and what will entertain them. So from the company that brought you the craziness of flugtag, the madness of air racing and the mind-scratching world of football/soccer street style comes the next big adventure – urban snowboarding. This coming Thursday Red Bull is building an amazing snow ramp and has invited 16 of the top snowboarders competing today to battle it out for a $100,000 prize in the Red Bull Snowscrapers event – now that could buy a lot of Red Bull.
Red Bull kicked off the pre-event buzz with a party at the Winter X Games a few weeks ago and now it's only a few days away until the big show. The event is more than just snowboarding; the heavy rock band Anthrax is performing along with a few indie bands like Valiant Thorr and Black Gold.
I'm a big fan of big snowboarding ramps – having had my first experience with Boost Mobile and the
Boost Mobile Pro of Snowboarding back in 2004 when we built one off of Lake Shore Drive and had Ludacris and Kanye West performing, one incredible weekend. Then with Motorola we built one (pictured) in Las Vegas to kick off the partnership between Motorola and Burton – that was amazing.
So with these two events in mind I definitely think this week will be a hit for Red Bull. They have Olympic Gold Medalist Shaun White competing against other big names in the snowboarding world – so the authenticity of the event is in check with their involvement. They have NBC on board to broadcast the event a few weeks later on TV. And you can only imagine the visuals that will come out of the event with the NYC skyline in the background.
For me I always use Red Bull as the perfect example of how to really use sponsorship dollars – not by sponsoring someone else's event but by creating your own that no one else can own. Red Bull does it brilliantly, has a great pulse on pop culture and knows how to create an event with lots of legs that produces content and buzz for the brand – and does it so well that it truly is the benchmark on how brands should be entertaining their fans.