Pharmas Tuning In To YouTube
19 February 2009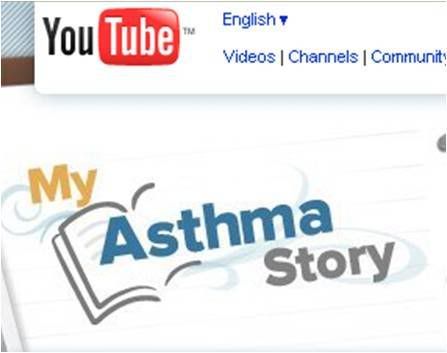 I am always getting emails and comments from people to talk about creativity in other areas besides consumer products – if you are one of them, today is for you.
I've been tracking some pharmaceutical clients jumping in to the social media space and thought I had enough to finally put together and share with all of you.  Now I'm currently living in Sydney which has a pretty tough regulatory world to deal with, so unfortunately for my Aussie readers I don't have any examples from down under.  (Although the world is changing fast so you could definitely use some of these examples to share with your clients or the federal government to show the benefits of social media in the healthcare industry – but that's a whole other story).  So, without further adieu, lets take a look at some good examples of pharma companies trying some new and creative ways (for them at least) to engage with people:
First up, is Abbott who is using their YouTube channel to highlight their ongoing community efforts.  So not a big drug push by any means by a nice and natural way to showcase what they are doing in local areas to help people on the local level.  A great "toe in the water" for Abbott.
Next is GSK (GlaxoSmithKline) who is using their YouTube channel as more of an GSK-TV, mini news stories (like VNRs) to show off some of their efforts.  They also have some high-level talent hosting, one at least in the form of their CEO (well done!).  GSK also has some recruitment type videos, stories from employees on why they work for GSK.
And take a moment to check out J&J (Johnson & Johnson) who was one of the first major pharmas to jump in to YouTube.  The company has several different video channels within the overall J&J Health channel.  They have a variety of "news" segments (like GSK) but also they have videos from patients talking about the importance of nurses, heart disease and some "real moms" talking about having a baby.  Every topic connects of course to some type of company product/service/research (as it should) and are all simple and casual to watch.  J&J definitely has the most videos, views and subscribers of the pharmas on YouTube.
And a relatively new one entrant that takes things a bit further with a specific product focus and a related microsite are the good people at Astra Zeneca with their asthma drug Symbicort.  At MyAsthamStory.com people are encouraged to upload their own personal story of overcoming asthma, and connected to the related YouTube page to add their video and view others.  There are lots of disclaimers on what you can and can't say in your video (for example you can't say the name of the drug you take but you have to be over 18 and taking Symbicort).  I can't seem to grab one of the videos to share so you'll have to go look but they all seem like nice, patient-first, talk from the heart videos.
A big "WOOHOO" to all of these companies for jumping in to the social media fun, despite having to walk a very fine line of regulatory fun.  And for all of you out there trying to persuade colleagues/clients to engage consumers where they are online, hope these examples come in handy for your next debate.  And of course please chime in with any that you have come across too.