Naked Media Stunt – Aer Lingus Style
19 March 2009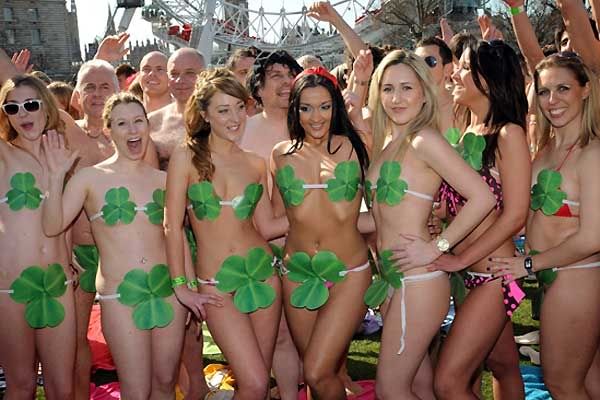 I promise this isn't going to be a theme this week (it will continue as a once-a-month theme, however) but today in London the tactic of "naked marketing" was on display in a promotion by Irish airline Aer Lingus.  The campaign was a simple one – anyone who came out today, stripped down to their undies, placed some shamrock cut-outs over their private parts and walked to the London Eye received 2 free tickets across Europe.
The event, as with most well-done naked marketing activities, has generated lots of media coverage and some solid online buzz.  The company was hoping to have 1,000 people to come out for the St. Patricks Day event/photo op but most accounts think a few hundred decided to give it a go.  I of course would have been there wearing a shamrock and picking up some free tickets – no worries at all.
So, does this work?  If Aer Lingus wanted to raise awareness of the new routes they were announcing it seems to have worked.  Most news coverage has referenced that the near naked stunt was related to the company announcing 8 new routes from Gatwick – so mission accomplished.  The brand is also a "challenger brand" – so they are comfortable stirring up some controversy and having fun with their fans who love the airline for its cheap prices – so check that box too.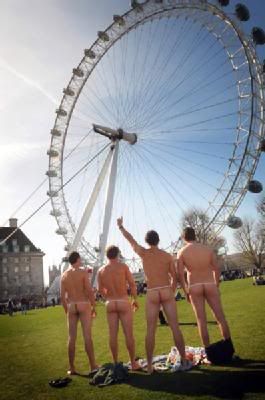 At this point it seems most airlines, especially in Europe, are happy for every passenger they can get, so Aer Lingus did what they had to do in order to stir up some media coverage to remind people of their new routes and cheap rates.  Simply announcing new routes wouldn't have made it out of the airline trade outlets as most media would say "buy an ad" to let people know about it.  By using some naked marketing the company probably saved money from a traditional ad campaign, showed off the company's personality and entertained tourists in London who definitely can't think the UK is stuffy now.  Go Irish!