Art From Old Cassette Tape
09 April 2009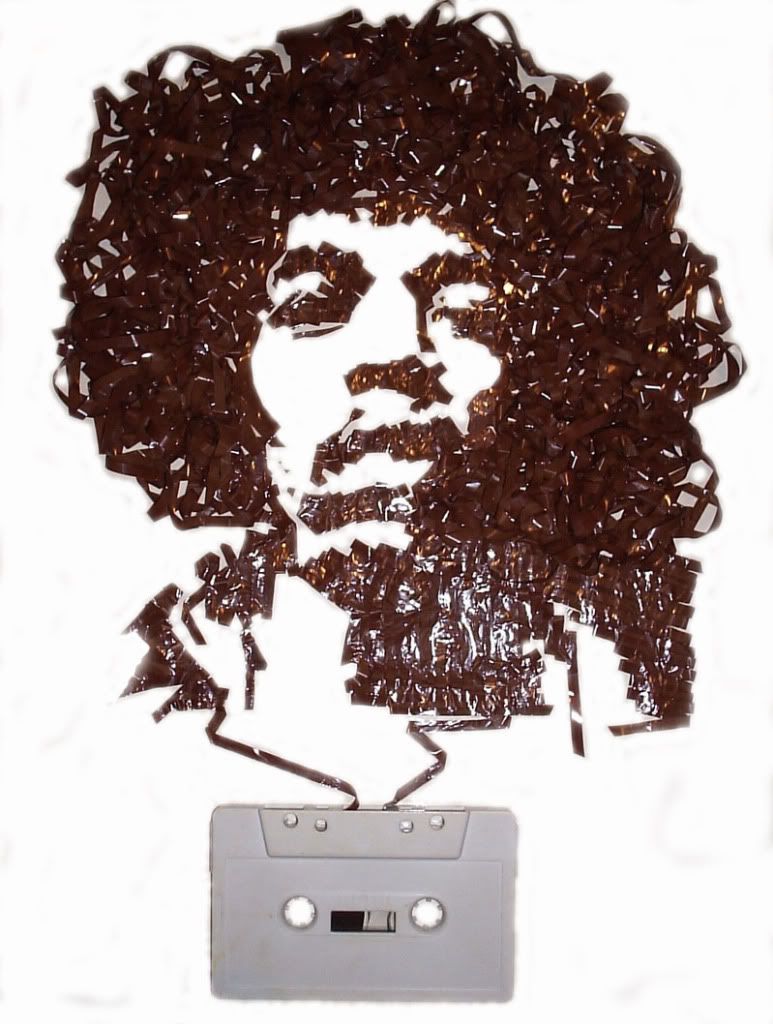 Sometimes you just need to look at things around you in a new way, pretend you are a little kid and discovering them for the first time and let your mind wander a bit.  I'm guessing this little exercise may have been the driver behind Erika Iris Simmons' latest bit of recycable art – using old cassette tape, the tape inside, to create some visuals.  Previously she's used old playing cards, magazines, credit cards and old books – repurposing the materials and breathing a whole new life into them.  Check out her Flickr photostream for more examples.
When I came across this (thanks to my friends at Environmental Graffiti) it was a great reminder to always look for ways to surprise people with a new twist on an old thing, and the power of visuals and imagination to engage people in a deeper way.  We all need to constantly reach out to people who think differently from us "marketers" and let their perspectives on things mix with ours.  The output has the potential to be incredible, to be that bit of instant pop culture possibility that brands need.  It's finding the right balance of when brands "market" and when brands "entertain" as I think brands need both equally.
So, challenge your brain more, reach out to more people from different worlds to come play in yours for a bit and see what happens.  Worse case nothing, best case, something incredible, buzz-worthy, something that makes you want to come back the next day to do better.