Creativity Interview: Cranberries
14 April 2009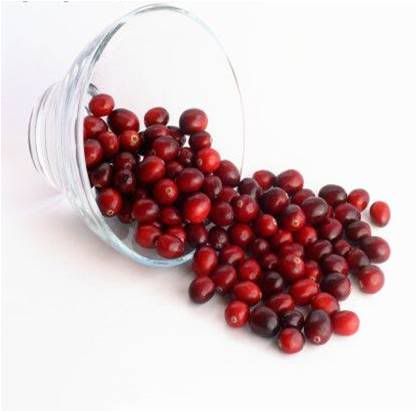 My mission to speak with some of the smart marketers around the world today leads me to the cranberry bogs of the United States, where I recently had a chance to speak with Michele Silbey, international Account Manager for the US Cranberry Marketing Committee and client of H&K (full disclosure).  Michele is responsible for enticing more people around the world fall in love with the great taste and healthy benefits of cranberries.
As with previous guests Michele tackled the "Big 5 Questions of Creativity."  Here we go:
1.    Is creativity important to your business?  Definitely.  We rely on creativity to jumpstart and/or expand exports of cranberries in each market.  Creativity also goes a long way to maximizing our budgets.  If we can use a creative idea that may cost less than a standard promotional campaign but delivers more results, that's an ideal situation.
2.    Why is delivering or having creativity important for your efforts?  Smart and creative thinking helps us stretch every dollar.  In many markets cranberries are competing with local fruits which means it's tough for our fun little red cranberry to break through in some aspects.  Creativity is a tool we use to break through the clutter.
3.    How do you define creativity?  For me creativity is thinking outside the box for ideal ways to reach consumers or the trade, whomever you are targeting.  Creativity is taking a normal, often used idea and turning it on its head to come up with a different angle to a common theme that would draw more viewers or eyeballs.
4.    What's the latest campaign you came across that you think rocked on the creative scale?  I have to say the way the Australia team leveraged the Sex and the City movie last year was very creative – they identified an opp for cranberries to piggyback on the launch of the movie – given the heavily featured cosmopolitan which was throughout the series and in the last scene of the movie. As a result, cosmos were very much back on the bar menu and featured in every magazine. They were even able to get some of Sydney's  top mixologists shaking up their own rendition of the cosmo to add some spice.  And on a global scale I have to say I love Apple's recent campaign when they went head on with Microsoft as part of their "I'm a Mac" effort – great, simple, lighthearted and memorable.
5.    On a scale of 1 to 10 (1 not important, 10 very important) how important do you think creative thinking/approaches are to solving business challenges?  I think it does depend somewhat on the actual challenge you're facing.  If it is a timing or budget challenge, then creativity is maybe not as important as plain old strategic thinking.  However, when it comes to marketing/increasing awareness, creativity can make or break a product.  I give it a 9 in those situations.
So even the little cranberry relies on creative thinking to raise its profile and get people to, well, eat it.  For more on cranberries check out www.cranberries.com.au where you can find great recipes, health benefits and more – you'll never guess so much good can be packed in something so small.
Get Creative!