Toyota Driving School For Teens
30 April 2009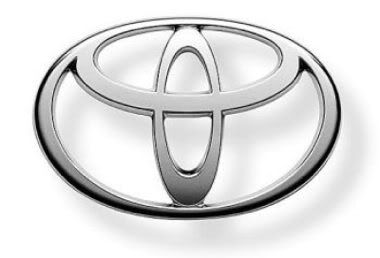 Back in the day I'm told they had student driving courses in high school, helping kids learn the rules of the road before they actually got out there to cause havoc.  Unfortunately due to budget cuts on multiple fronts most schools ditched their student driving programs a while ago.  Toyota, happily, has started to step in, introducing a teen driving program in Los Angeles (that hopefully will expand to other cities soon).  The effort positions Toyota with parents as a responsible company and with teens as a company that helps them get on the road faster with a Toyota/parent approved training program.
The program – Toyota Driving Expectations – is a four hour course held each month at the company's California headquarters.  Both parents and teens participate in a combination of class lectures and behind the wheel activities.  The company focuses on defensive driving techniques (i.e., evasive lane maneuvers, dry/wet surface skidding, etc.), providing scenarios that hopefully most teens will never have to deal with, but ones that are hard to recreate on your own to practice.
Toyota brings in some of the big guns related to their multiple driving/racing sponsorships for some extra starpower/excitement.  And they provide a nice teen/parent driving contract that helps avoid some of the initial driving drama that normally comes up when teens hit the road.  And of course Toyota provides some amazing cars for the teens and parents to drive during the course – providing real-life opportunities for everyone to touch/feel/experience their amazing vehicles in a natural (non-sales focused) way.
The company has done a great job of providing a national element to the campaign, providing a "National Education Standards" program called the "Toyota Teen Driver" program.  Teachers can request to receive informational brochures with tips, worksheets, quizes and more.  While it doesn't obviously bring the real-life and physical element to life it is a nice alternative.
I'm a big fan of this campaign mainly because Toyota identified a relevant, authentic need for an important audience segment (parents) and provided a real solution that doesn't scream "and buy a Toyota" too.  Everyone sees how great the cars perform in challenging situations, reinforcing the positioning of the company as a safety-first organisation.  The limited availability of it makes those who attend feel extra special and ensures a "sold out" event every month.
A great example to consider when you are in need for a brand building (versus product) campaign that simply strives to help someone out in some way, give them something they really need or just make someone's life a bit better.  If every company did more of this, just think how much better the world would be – and how bonded people would be to brands that first aim to help them out, knowing the "sales" part of the relationship will naturally come when the time is right.
And if you live in Los Angeles and have a teen driver, next week (May 4) is opening day to register for the next school.