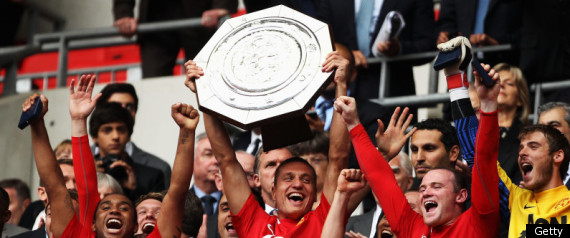 Man Utd's application to list on the Singapore Stock Exchange and make available 30% of the club to Asian investors is a paradox to efforts from fans and parliament alike to see local supporters have a greater say in the direction of their football club.
It is also confirmation of the global reach of those few clubs at the pinnacle of world football and serves as a reminder to the debts they're carrying, the dizzying sums they spend and despite all this, the sheer force of their brands.
At its heart, the IPO is a symbol for the increasing monetisation of football. The beautiful game has become a beautiful business, or as is more often the case, a burden, on wealthy individuals willing to take the ultimate gamble.
The joke used to be that Man United have more fans in London than they do in Manchester, it now seems they have more fans in the Far-East than they do in the UK. The FT on Wednesday suggested of Man United's 333m global fan base, 190m come from Asia. That an audience in the Far-East is predicted to have the potential to impose a higher valuation of a football club in Manchester is both testament to the Red Devils' Asian appeal and the emerging power of the Asian economy, particularly in contrast to Europe.
The Culture, Media and Sport Commons Select Committee's recent report into football governance called on the FA to look at means of giving properly constituted supporters trusts, or consortia which include supporters trusts, an opportunity to make a successful matching bid for a club that has gone into administration. Admittedly, Man United is not in this position, in spite of its mega debts, but whilst the ambitions of the Government, and I suspect most fans would be to have a greater say in the running of their club, the current crop of football owners have other ideas.
The float in Singapore seems to make business sense for the owners, which is increasingly what football decisions are coming down to. It will no doubt be accompanied by major marketing efforts to tap into United's growing Asian fan base.
It does seem a shame however that the Red Knights and those on the terraces in the gold and green scarves will not get a more direct opportunity to buy a stake in their club and that this will serve as the model for football ownership in the immediate future.