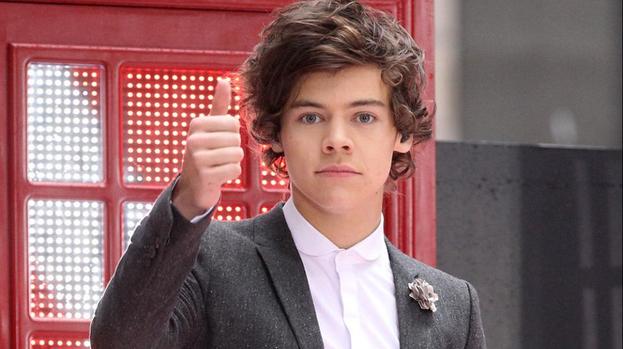 Image source: STV
1. FRIDAY FIVER IS BACK!
After a brief winter hiatus, we are delighted to announce that Friday Fiver is back with a vengeance! We're sorry we went away and we hope you'll have us back!
2. Blimey… Tax evaders named and shamed by Revenue
This feels like a bold step from HMRC. Will ramp up pressure on the Govt to disclose big business' tax evasion – as demonstrated by Margaret Hodge's intervention.
3. Trial by media or trial by jury?
Judging by the number of online mentions of the tragic incident of Reeva Steenkamp's death, which was close to 1,000,000 on the day of the shooting, it's hard to detract from the two trials Oscar Pistorius is facing. One in front of the Magistrate's court and the other in front of the world's media and the court of public opinion. Nicely summarised in this piece by Daniel Howden and Ian Burrell at The Independent:
"…in many ways his trial began as soon as news of his lover's death reached the media. The only difference here is that the facts of the case carry a much lower burden of proof. The slow grind of South Africa's justice system, which barely recognises contempt of court, has been unable to keep pace in the era of social media and rolling TV news. As a consequence, the first disabled global sports superstar has found himself deluged with accusations and insinuations masquerading as facts."
4. Harry Styles Backs Ed Miliband for PM
This is BIG NEWS! Really big, but begs the question 'Who do the other members support?' Perhaps they're all lefties! Harry is the lead singer afterall. Ok. What about One Direction's big rivals - The Wanted? They must be true blues. Mumford and Sons? Lib Dems. Definitely. Their love of string instruments, country folk and their urban upbringing must surely indicate a yellow streak.  
5. FPS FATTIES
And a lighter story to end this week's Friday Fiver, especially for the snack-loving FPS team, and for the myth of the "H+K stone" to be confirmed by a story in the papers this week. Research by The Village Bakery found that office workers are amongst the worst offenders for piling on the pounds – over 6lbs in fact – with cakes and biscuits brought into work by colleagues. This week already, we've had homemade cupcakes brought in by the lovely Clare M and the week before, a deliciously moist lemon drizzle cake made lovingly by Liz, Syrian delights and Jersey fudge from the islands. Temptation is just too hard to resist. Pass the biscuit please.
Thanks to @liyywln for contributing to this week's Friday Fiver