What is "White Space"? Why Does Dolly Care?
29 October 2008
Being based in D.C. and working in the Telco policy world, I've found myself immersed in the "white space" debate currently being duked out amongst wireless and other technology companies. You may be asking yourself what Dolly Parton, NFL and Joel Osteen have to do with this debate. Let's start at the beginning.
What is "white space"?  White
spaces are unused pockets of the TV spectrum that will become available
when broadcasters move completely to digital television next year. The Digital TV transition will occur February 17, 2009 (that's another story).
There
are two options that the FCC is considering. The unlicensed route will
make the "white space" spectrum available for free and with little
regulation. The licensed route is the traditional method of auctioning
off the spectrum, similar to the 700 MHz auction earlier this year.
"Wi-Fi on Steroids?" (I prefer Red Bull).  Some high tech companies are advocating the unlicensed use of the spectrum, while others disagree and prefer the traditional licensed route.
As for the fight on the hill, Rep. John Dingell of Michigan and Sen. Hillary Rodham Clinton of New York are for the licensed spectrum and Sen. John Kerry of Massachusetts is on the unlicensed side.
This is where Dolly Parton comes in.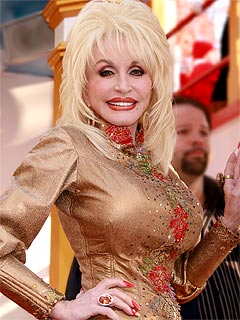 Dolly Parton and several major sports leagues are opposed to the unlicensed use due to interference in wireless microphones that are used in concerts and by referees.
In a letter to the FCC, Parton says:
"As
someone who uses the white spaces and knows the value of them for the
work that I and many of my friends do around the country, I ask the FCC
to recognize the entertainment industry's valuable contribution to the
cultural life, I can unequivocally confirm that the importance of
clear, consistent wireless microphone broadcasts simply cannot be
overstated. This industry relies on wireless technology and is in
jeopardy of being irreversibly devastated by the commission's pending
decision."
Who thought Dolly would ever care about (and be a user) "white space?"
Federal Communications Commission (FCC) Chairman Kevin Martin is proposing that the FCC
vote on the unlicensed use of the "white space" next Tuesday, November
4, at its monthly open meeting.   We'll be watching closely for its
decision.  With so many items on the agenda for this meeting (including the Sprint-Clearwire merger), who knows if they will even get to "white spaces."