Finally a President with a Blackberry! Or shall we say Barackberry!
22 January 2009
As one of the almost 2 million people at the National Mall in D.C. Tuesday witnessing our 44th President's swearing in ceremony, I thought I would share with you my experience. 
Living in Arlington, which is 10-15 minutes from D.C., I didn't have to wake up at the crack of dawn to trek down to D.C. like many did.  The streets of D.C. were blocked off to pedestrians only and it was amazing to see the amount of people on the streets. Here is a photo of my younger sister and me, right by our offices on 14th & G St N.W. The second photo is of H St. and 15th Street NW.  These are streets I walk on every day, and it was incredible the amount of people covering them sidewalk to sidewalk.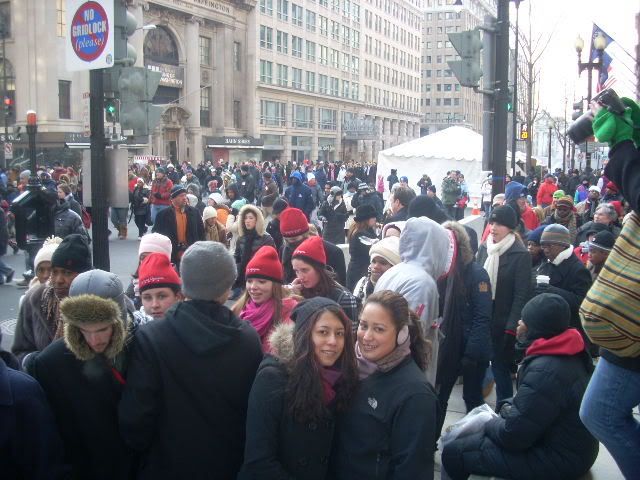 After finally arriving at a spot at the base of the Washington Monument, we were in good sight of one of the many jumbotrons lining the National Mall.  The feeling amongst the crowds was incredibly positive, welcoming, emotional and just plain old happy!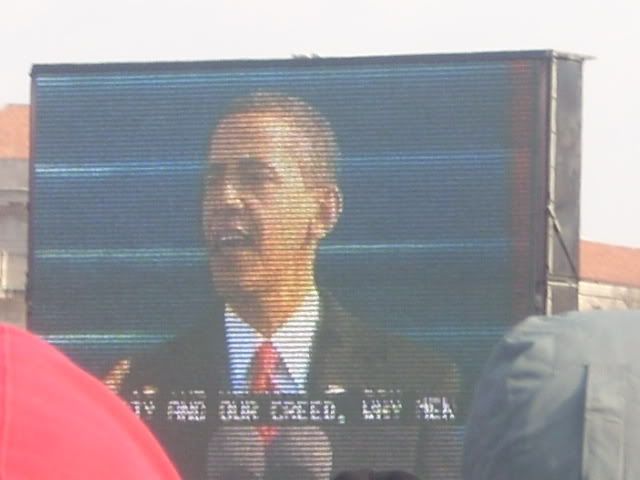 Technology definitely came into play in assembling this historic event. There were approximately 20 jumbotrons lined up and down the National Mall with enough wires to probably run from D.C. to New York City. There were also millions with their cell phones recording the speech or watching it live through mobile TV services like MediaFLO.
While I did not have any reception on my cell phone, there were many people updating their Twitter feeds and uploading photos to their Facebook profiles live from the site.  I remember when the only way to catch moments like these was watching it live or a replay on TV. With mobile devices having multimedia capabilities, not only has the way we obtain media changed drastically but the amount has increased tremendously.  Additionally, now every day people are reporters:  in the middle of the crowds there were many people with digital cameras filming their own reports on the inauguration.  Over the next few days I'll be checking out YouTube and CNN's iReport for interesting tidbits to share.
Online video has also come into play for the inauguration; according to a CNN.com article, about 7.7 million people watched the inauguration online, and nearly 27 million people watched streaming video on CNN.com throughout the day.  This makes the inauguration ceremony the single most watched event in the history of the Web.
President Obama also mentioned technology in his speech. As a close follower of tech and Telco policy, it will be interesting to follow President Obama's initiatives on making the government more technologically savvy.   Here is the excerpt from his speech I pulled from The White House Blog (which launched Tuesday) on the economy and technology:
 The state of our economy calls for action, bold and swift.  And we will act, not only to create new jobs, but to lay a new foundation for growth.  We will build the roads and bridges, the electric grids and digital lines that feed our commerce and bind us together.  We'll restore science to its rightful place, and wield technology's wonders to raise health care's quality and lower its cost.  We will harness the sun and the winds and the soil to fuel our cars and run our factories.  And we will transform our schools and colleges and universities to meet the demands of a new age.  All this we can do.  All this we will do.
Disclosure: Hill & Knowlton represents Qualcomm